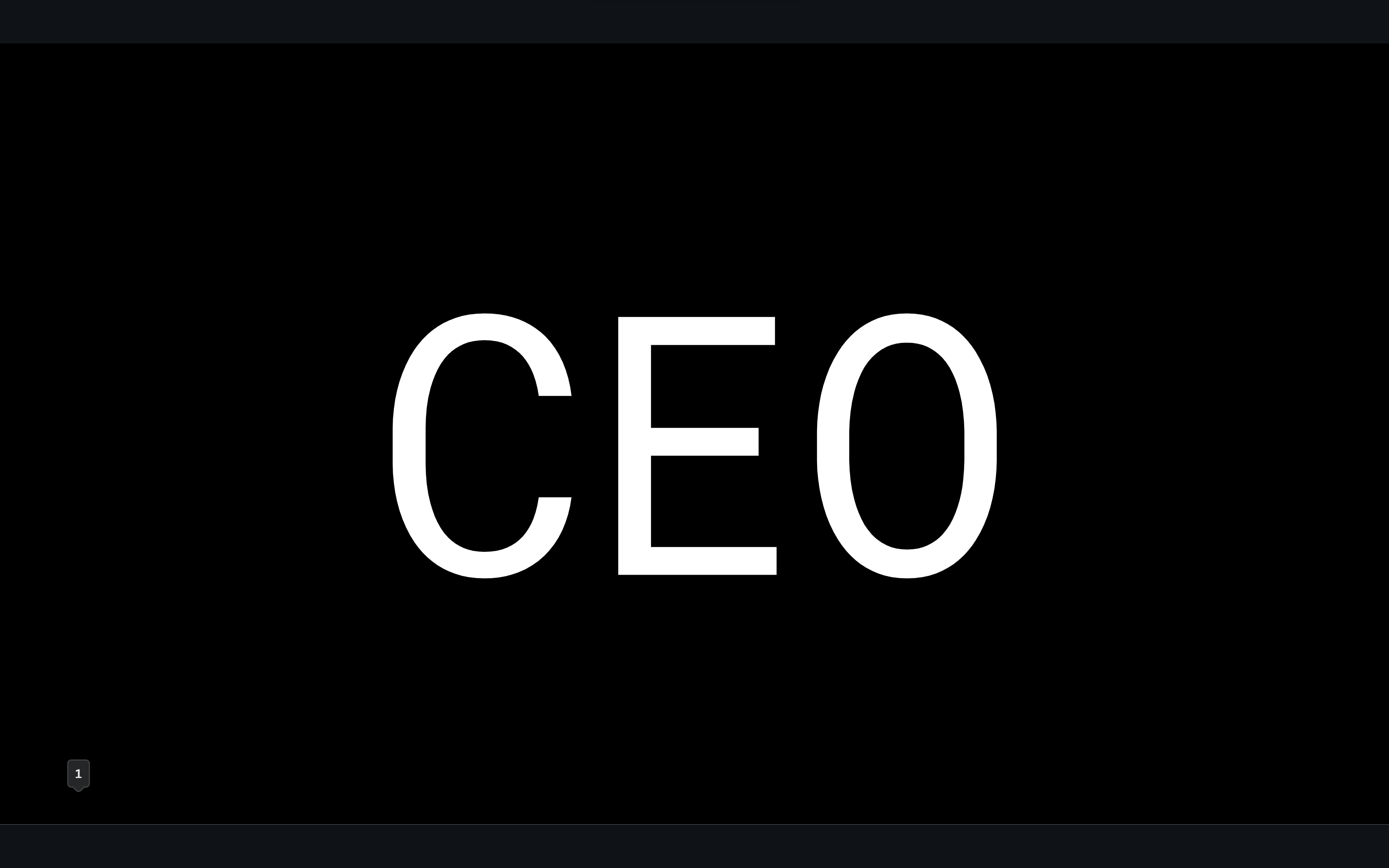 'If you are a CEO of the company, you actually have a distillation of all the worse problems in the company … the most pernicious and painful problems.'
Elon Musk
So, who do you speak to when no one in your company can help?
Would you benefit from a private channel to hear yourself think - a professional and proven CEO coach with more than two decades of experience helping others (like you) with their business strategy and associated CEO issues?
If you're wondering about the painful decisions you face, your courage, navigating executive politics, or tweaking your strategy, I'll work with you.
Together, we explore your predicament free from gossip and unintended consequences. For example, positioning, perspective, people, priorities today, productivity, conflict, power, innovation, communication, performance, profit, new design, new ventures, new business building, future partners, ethics, governance and resilience.
But this is not a one-night stand.
News solutions come from a change in perspective. And we get to new perspectives by cleaning out the frozen, redundant, and harmful patterns creating the pain. This pioneering process can lead to a subtle personal transformation where your capacity and feelings of joy expand as you achieve your outcomes.
Clarify your thinking, transform your performance.
Testimonials from previous clients:
'Joseph is patient, skilled and conscientious. He succeeded where I had failed in enabling me to evolve a strategy to resolve a complex jumble of issues. He is professional. I would not hesitate to recommend him for either business or personal support in strategic development.'  Jo Dixon, Non-Executive Director at J.P. Morgan European Investment Trust PLC.
'I am a key decision-maker in my organisation and sometimes it is important to think about that role and whether I am making the right decisions, for the right reasons, in the most productive way. (Joseph's Executive Strategies course afforded me) an opportunity to examine my decision-making structure.'  Chris Dowse, Senior Civil Servant at NHS Employers.
'I've worked with Joe on a couple of long-term projects in the last few years. He was instrumental in helping me to conceive and deliver pioneering new strategies for the business I ran at the time which led to national and international recognition. Joe is someone of immense integrity and insightful knowledge who I have no hesitation in recommending.'  Alastair Thompson, MD at FTSE 100 Loop.
Ready to do business? Buy the first session and I'll ring you for a private, pay-as-you-go consultation.  
Call +44 (0) 7887 513369 or email joseph@zeteticmind.com for more information.
Take a problem and find the first step to resolve it in sixty minutes. Pay-as-you-go confidential virtual business strategy.
© 2023 Zetetic Pioneering Strategies