Zetetic Communication Workshops
How To Be Exceptional In Your Field
'Often it's a little perspective, a little nugget of something that opens up a whole new vista for you ...' says FTSE 100 chief executive Alastair Thomson during his time at Loop Customer Management as revenues double.
' ... If you want to move from just being very-very good to being exceptional in your field, then you get better and more sustainable long-term answers if you approach in the spirit of questioning.'
ZPS can provide structure to help you shift your perspective in subtle ways.  And sometimes that's all you need to do.  The same business resource can deliver you exceptional results.
All that changes is your perspective, and maybe your strategy.
Our clients often get exceptional results. It may only be 'a little nugget of something'. But finding it can make a big difference.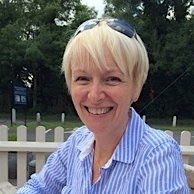 'This process was remarkably successful and enabled me and my team to achieve what I had previously thought were unattainable results. Specifically, we won the National Customer Service Award for Contact Centre of the Year and were listed as number 33 in the Sunday Times top 100 Great Places to Work Survey.'
Michele Robinson, As General Manager Loop (FTSE100) now Head Of Operational Customer Experience At Yorkshire Water.
email joseph@zeteticmind.com or call +44 (0) 7887 513369.
---
© 2021 Zetetic Pioneering Strategies